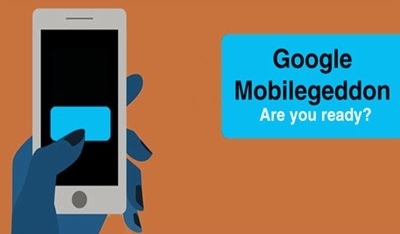 Z Googlovim novim algoritmom bodo boljše pozicije dobile do moblnih naprav prijazne spletne strani
Google je uvedel nov algoritem, s katerim boljšje pozicije dobijo spletne strani, ki so prijazne do mobilnih naprav!
Z Googlovim novim algoritmom bodo boljše pozicije dobile do moblnih naprav prijazne spletne strani
Google je kot najvplivnejši iskalnik na svetu spremenil algoritem za rangiranje zadetkov pri iskanju. Tega ni naredil prvič, je pa sprememba tokrat toliko pomembnejša, ker svojo pozicijo med najboljšimi lahko izgubite, če vaša spletna stran ni prijazna do mobilnih naprav. Dostop do strani po tej poti se namreč skokovito povečuje, Google pa želi uporabnikom tudi tu zagotoviti najboljšo možno uporabniško izkušnjo.
Recept za razvrščanje zadetkov Google previdno skriva, saj želi s tem preprečiti morebitne goljufije, je pa jasno napovedal tokratni dodatek. Pričakovati je, da bodo lastniki spletne strani v najkrajšem času optimizirali za mobilne naprave. V veliki prednosti so seveda tisti, ki so to domačo nalogo že narediili. Če je vi še niste, pohitite.
Google seveda sam od sebe ne bo »kaznoval« spletnih strani brez mobilne optimizacije. Tako kot doslej bodo o rangiranju odločali kliki uporabnikov, poleg tistih na računalnikih tudi tisti na tablicah in pametnih telefonih. Če uporabnik s prikazom strani na svoji napravi ne bo zadovoljen, bo seveda stran hitreje zapustil in se nanjo verjetno ne bo več vračal. To pa ni vaš cilj.
Kaj je torej treba narediti? Pri optimizaciji je treba upoštevati manjšo diagonalo zaslona mobilne naprave, različne ločljivosti in vse druge oblikovne in tehnične značilnosti, ki jim je treba prilagoditi prikaz vsebine. Več o tem najdete v priročniku za mobilno optimizacijo.
Dve pomembni Googlovi orodji

1. Če želite preveriti, kako vaše podstrani ustrezajo novemu Googlovemu algoritmu, kliknite na to povezavo.
2. Če želite analizirati celotno spletno stran v obliki poročila, uporabite svoj Webmaster Tools račun in sledite navodilom.
Prijazne morajo biti tudi mobilne aplikacije

Podobno kot spletne strani Google po novem rangira tudi mobilne aplikacije, vendar za začetek zgolj aplikacije v operacijskem sistemu Android.
Spremembe so torej občutne in optimizacija je nujna, če želite ohraniti, predvsem pa nadgraditi svojo pozicijo v Googlu. Najboljše rezultate vam zagotavljajo strokovnjaki, ki se spoznajo na svoj posel. Takoj jim pošljite svoje povraševanje in si zagotovite hitro optimizacijo po vaši meri.